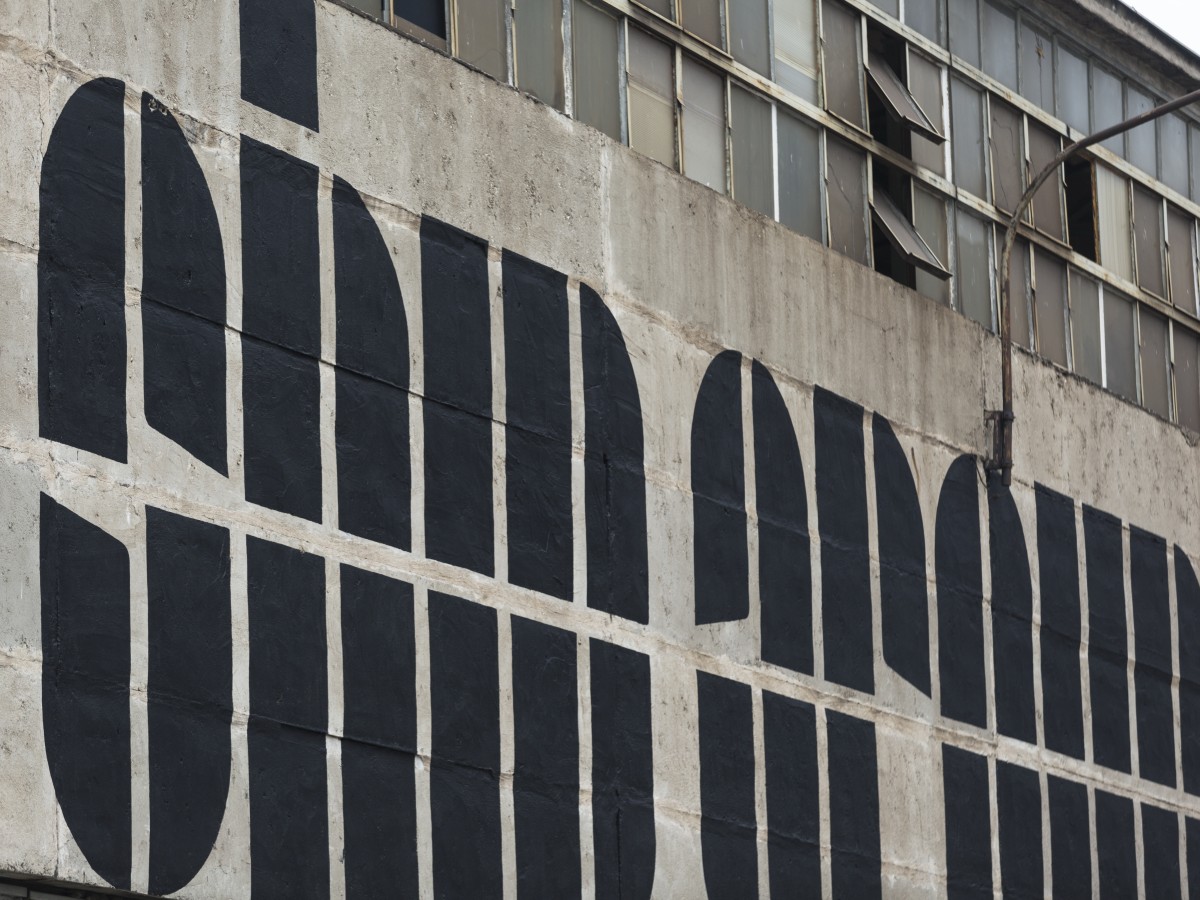 Place
gdynia
Partners
Miasto Gdynia, Flügger Farby
A mural by Amsterdam-based Studio Thonik is another one of our 2022 Biennale pieces. It is located in an industrial space of Gdynia's shipyard on Kadłubowców Street.
At the beginning of the collaboration with the Dutch studio, we encouraged them to reference the shipyard and its history. We were delighted to discover that, instead of using one of the local ship or street names, they chose to approach the problem in an indirect manner by quoting a Nick Cave's song titled "The ship song" in which the ship is a poetic metaphor.
A keen eye will recognise Fernhout, previously starring in visual identity of Dutch Design Week, as the typeface used for this mural, since both concepts were developed by Thonik. The font is directly referencing the typographic poster from 1963 by Wim Couwel which was designed to promote an Edgar Fernhout solo show.
Although simple and playful, these basic forms raised challenges for the designers. Crouwel's carefully devised grid often allowed many glyphs to design themselves, but complex glyphs with diagonal strokes needed to be stripped back and simplified. The need to allow more freedom in the creation of the letterforms required introducing new elements, like the square.