Projects
Biennale 2022
08.2022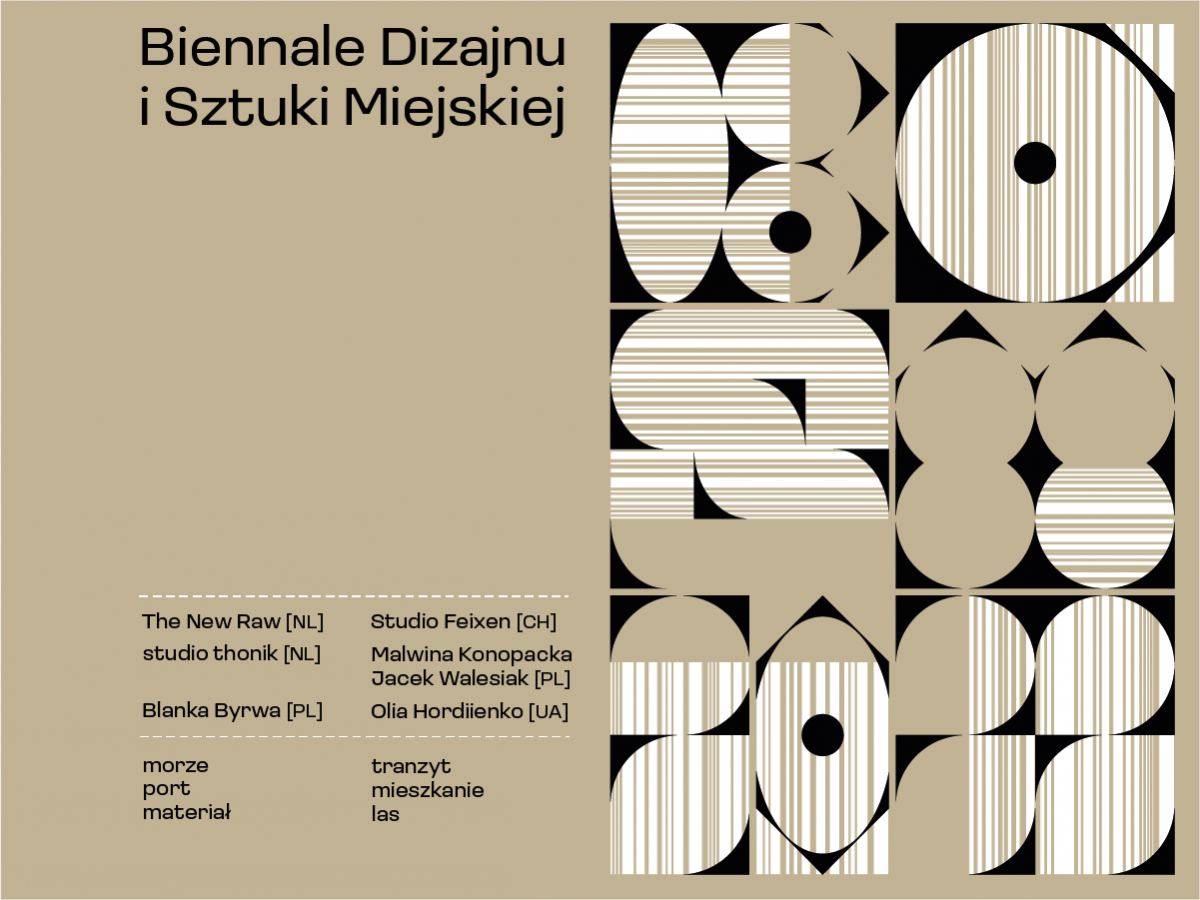 Biennale 2022 consists of 6 art interventions taking place in an industrial area of Gdynia's downtown and Grabówek – a residential district. It's also lectures, meetings with artists, secret film screenings and an exhibition.
Port
A technical, as if created with a ruler, area full of industrial buildings. Usually not a popular place to spend time after work. The port's panorama is visible from various places around the city, including from residential Grabówek.
Artists: Thonik
Materials
Recycled objects today are not what they used to be, second class products. They create new possibilities and can have many, also aesthetical values. Will they replace traditional materials used by sculptors?
Artists: The New Raw
Transit
The aesthetics of highways, lines of trucks, the colors of road signs all blend together forming the urban landscape of the shipyard area.
Artists: Feixen
Sea
In the shipyard and port area the sea is formed to fit human needs, but on its natural shores you can find materials, that can become the alternatives for plastic.
Artists: Blanka Byrwa
Home
Shelter, relaxation, consumption. The least stylish elements of residential areas are the places related to waste, which humans create. However, public art can be found event is such spots.
Artists: Malwina Konopacka, Jacek Walesiak
Forest
It wraps around the residential part of the district. From its depth, wild animals emerge looking for easy snacks on grounds taken by humans.
Artists: Oliia Hordiienko
**
For more info check out our Facebook and Instagram pages.