Works
The New Raw
01.09.2022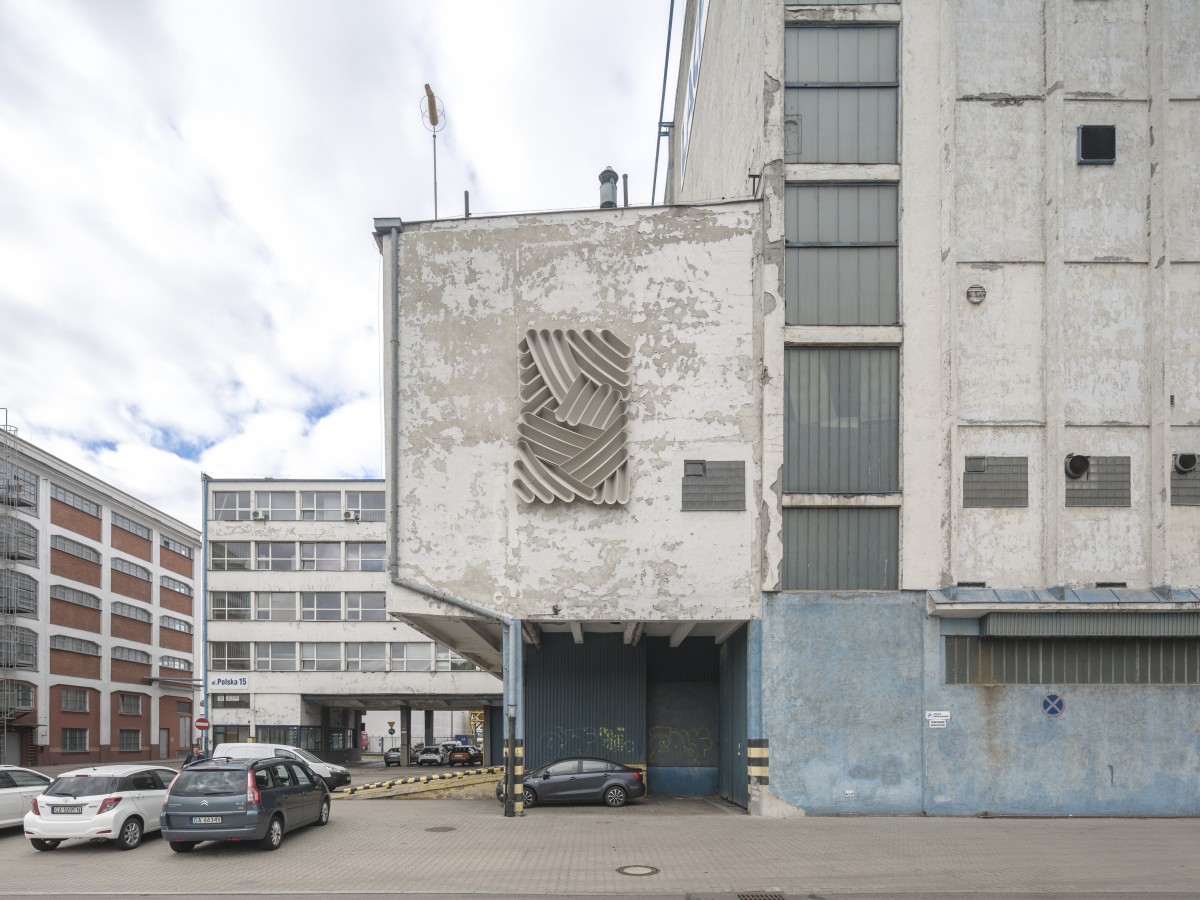 The COMB is a 12 square meter wall sculpture on the facade of an industrial cold room on Polska Street in Gdynia harbour. The enormous white building, despite being located in a remote area rarely visited by pedestrians, is visible from many spots around the city, including a residential district called Grabówek where other Biennale works are located.
It was assorted from seven parts designed and digitally crafted with robotic 3D printing and recycled plastic, sourced from old and discarded fishing and shipping ropes. These parts were then shipped to Poland from The New Raw's studio in Rotterdam. The choice of the material pays tribute to the, sea-bound and harbour-derived, identity of Gdynia.
The abstract form and the combed texture of the sculpture resemble multidirectional brush strokes which give the relief, and in consequence the whole facade, a true feeling of depth.