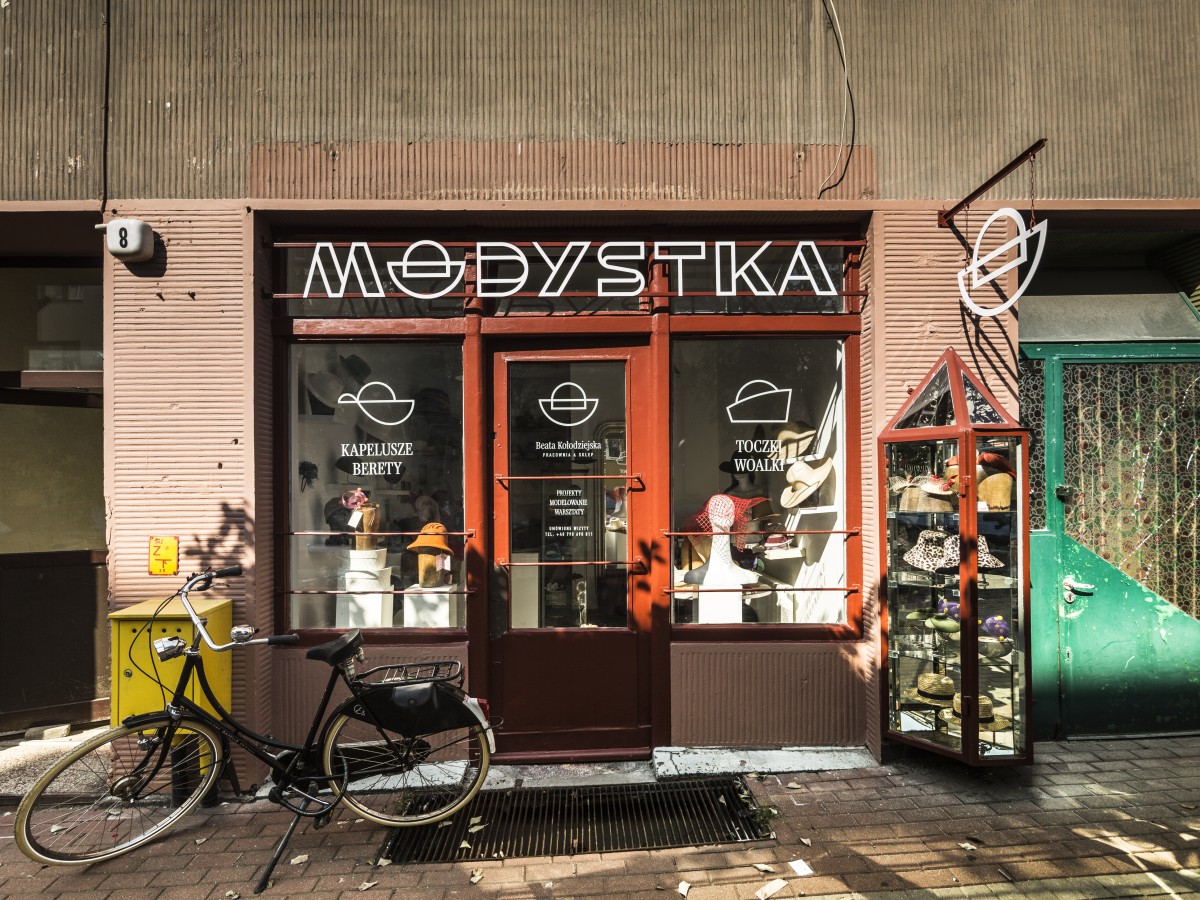 Partners
Miasto Gdynia, Flügger Farby, Mapalu
A new signage designed by Patryk Skoczylas for Misstery atelier by Beata Kołodziejska appeared in Gdynia. This re:design is also part of Patryk's MA thesis, supervised at the Graphic Design Institute at the Academy of Fine Arts in Łódź.
The owner of the atelier continues a long craft's tradition at this address. Previously, another hatter had her workshop there – the late Janina Bogusz. Afterwards a father & son ran a furrier's shop on site. Since 2011 Beata Kołodziejska has been in charge of Misstery atelier at Kilińskiego 8.
The re:design included not only the signage, but also the whole visual identity including the logotype, business cards and packing paper.
Photos: Rafał Kołsut