Aktualności
An underwater landscape unveiled on a school's facade
18.09.2023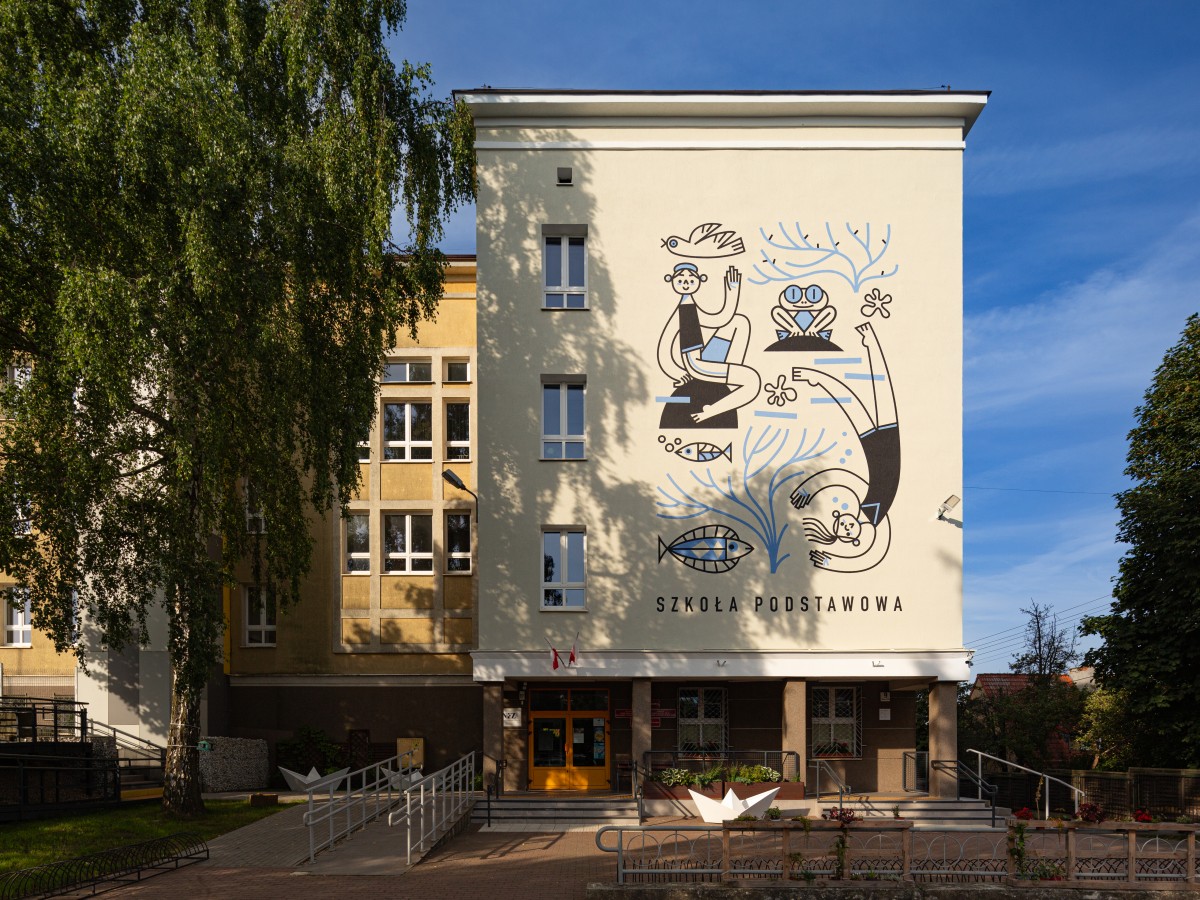 The most recent creation by Traffic Design, the mural by the Polish illustrator Gosia Herba can be viewed on the wall of School Complex No. 6. The design was shaped by discussions with the school community and workshops with the students.
"The mural depicts children playing by the water. One of them is sunbathing on a rock, the other is diving. It is a symbolic bridge between silence (water) and sound (air). The drawings of the school's students were a vast source of inspiration" – said Gosia Herba, the author of the project. Gosia Herba creates press and commercial illustrations, as well as larger works for interiors and architecture, but she specializes mainly in book illustration. She designs covers, illustrates, and co-creates books for children. Her works are published all over the world. In Gosia's portfolio are works created for The New Yorker, The New York Times, Der Tagesspiegel, and The Washington Post. Polish readers may know her name from books such as "Balonowa 5" and "Van Dog."
The project is part of the activities carried out in collaboration with Asphalt Art Foundation by Bloomberg and will soon be followed by another intervention which will increase student's comfort and safety at school. The mural was executed by artists associated with Traffic Design. The project was financed with funds from the City of Gdynia and Cavatina Group.