Aktualności
Warsaw apartment
20.09.2023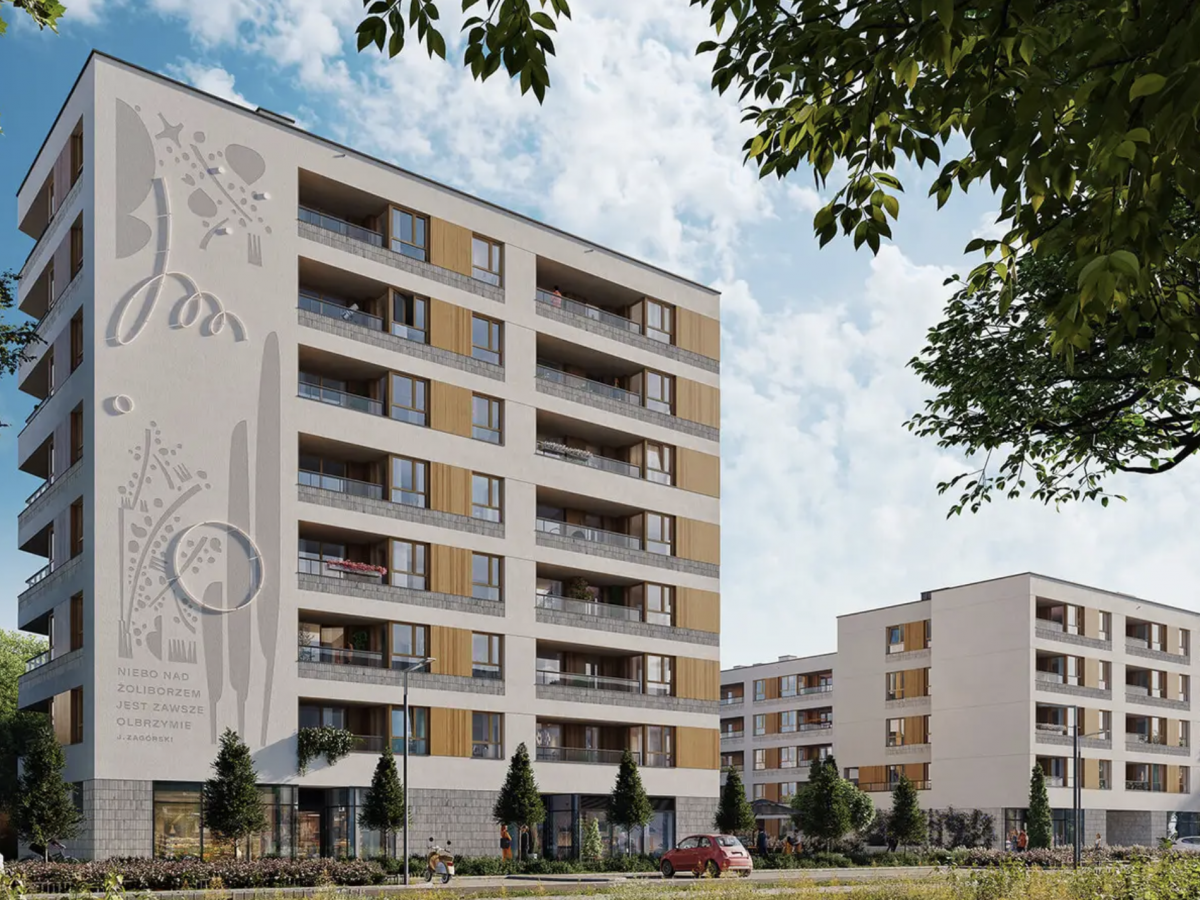 We have recently reported news of our mural on a school in Gdynia, now it is time to share the story of a new building in Warsaw. As a result of our yet another collaboration with architecture studio, Latergrupa, we designed an installation combining relief and neon lights. It is the first piece of facade art created by us for Matexi in Poland.
"The piece is composed of abstract, organic shapes, forming a landscape of poplar trees, a distinctive element of Żoliborz district in which the new building is going to be constructed. Additionaly, half-abstract, half-figurative paintings created at the turn of the 60s and 70s by Alicja and Bożena Wahl, two artists who were running a gallery on Mirosławskiego Street, served as a formal inspiration for the installation." - explains our designer, Renia Maj.
The completion date of the building is planned for 2025.