Works
Biomural
01.10.2022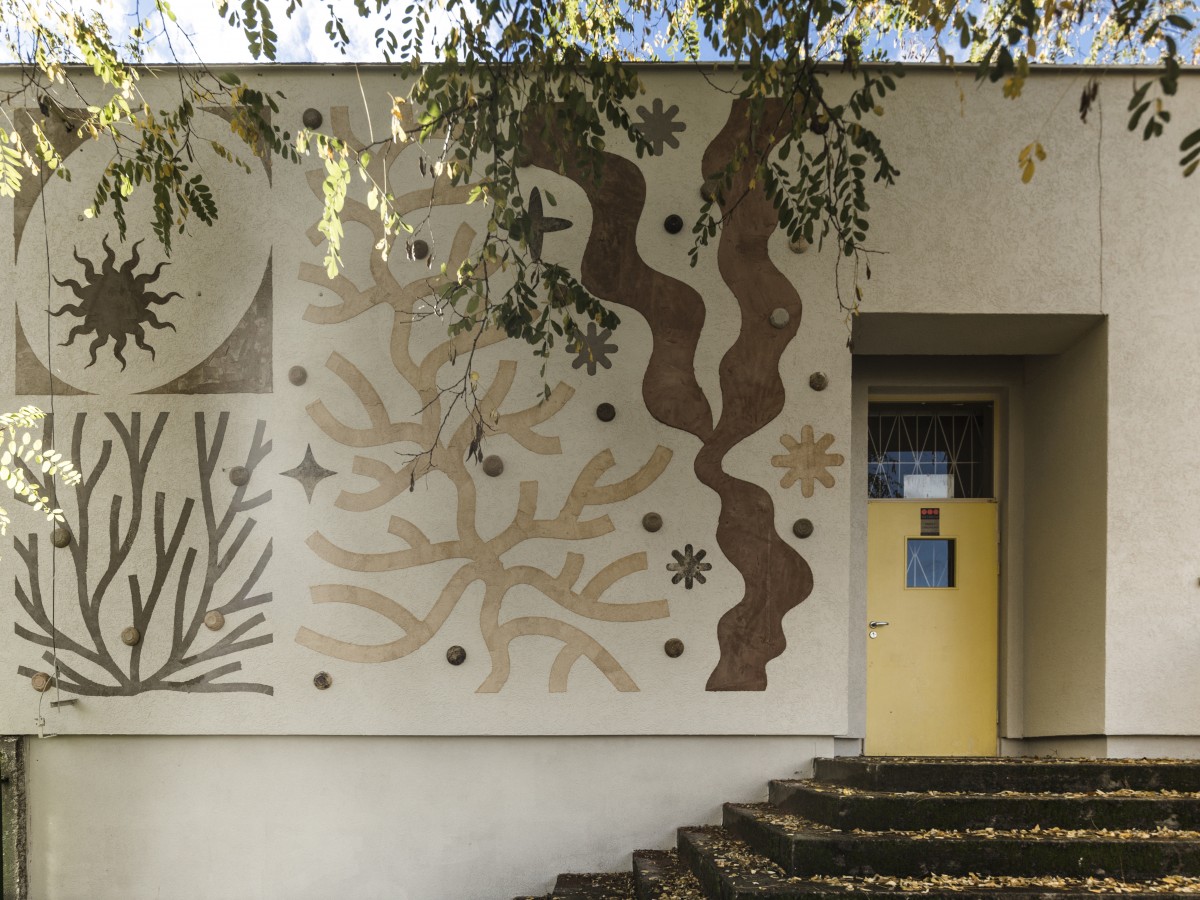 Place
gdynia
Partners
Flugger Farby, Miasto Gdynia
An experimental mural from Blanka Byrwa's bioplaster made with students, using locally sourced waste was installed on the facade of Primary School No. 17 in Gdynia, Grabówek. The work was created as a part of Biennale of Design and Urban Art 2022.
Jacek Wielebski's illustration of seaweed – macroalgae from which sodium alginate is sourced, refers to old biology textbooks. Spatial elements resembling bubbles were made during the workshop by fourth grade students.
The plaster was made out of waste from the school canteen, local restaurants and construction waste collected from the immediate surroundings, as well as of chemical additives of natural origin. Three materials were used as a binder: lime from egg shells, sodium alginate from brown algae and pine resin. The mural consists of 4 color blends, each with its own leading ingredient, and "bubbles" – bas-reliefs made during the workshop with the school pupils.