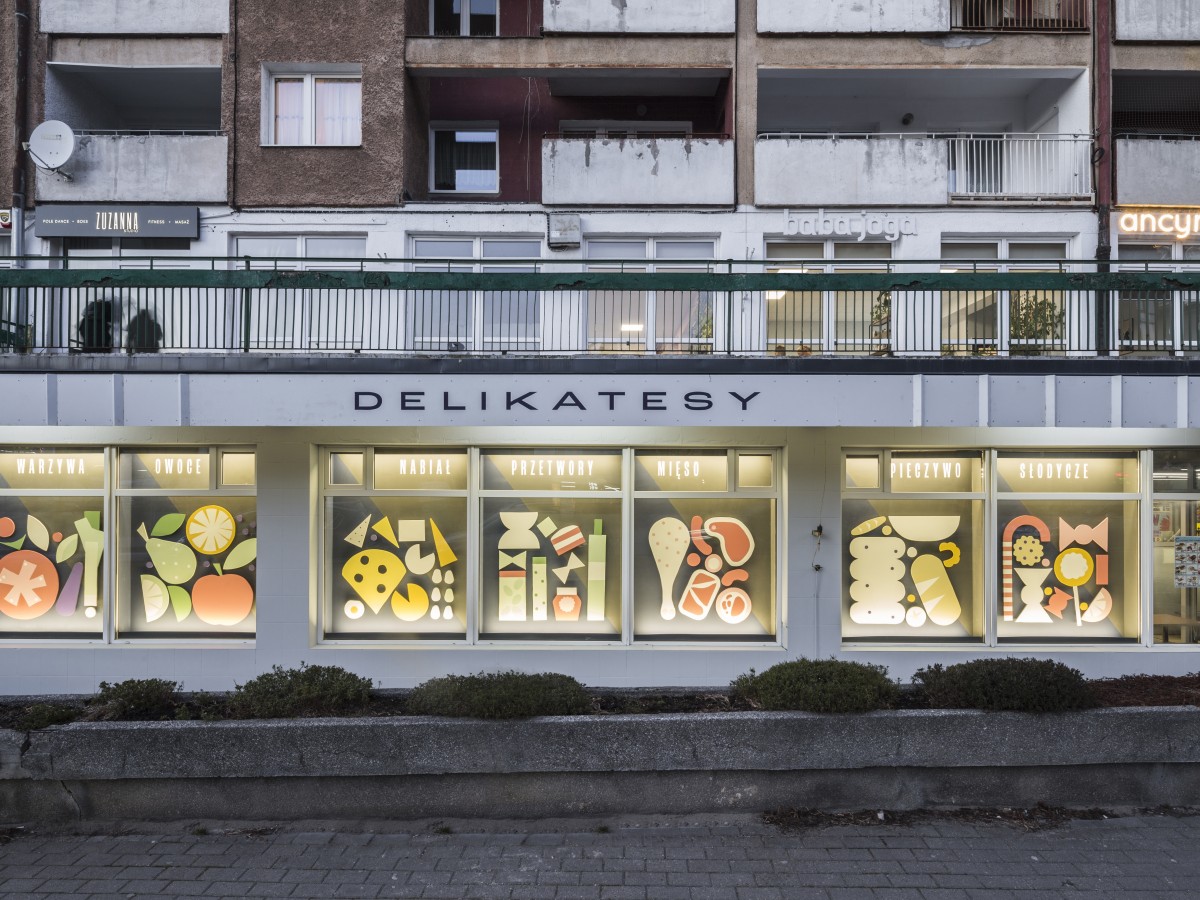 Place
gdynia
Partners
Miasto Gdynia
This rebranding of an iconic grocery store features a coherent colour palette, which references the previous branding of this well-loved establishment. During the rebranding's execution, a series of well-lit, wooden window installations depicting grocery-inspired themes replaced old window vinyls.
The compositions have the visual quality of contemporary illustration. The facade has been cleared of excessive advertisement and repainted. A new, 155 feet long sign was hand-painted on a bent steel-sheet which covers almost the whole length of the building's ground floor; the designer's idea was to create not only a sign, but also an architecture detail corresponding with the building's design.
The project was created and executed as a part of a long-term partnership with the City of Gdynia, in an effort to propagate best design practices in public spaces.