Aktualności
Pixel font - workshop
13.06.2023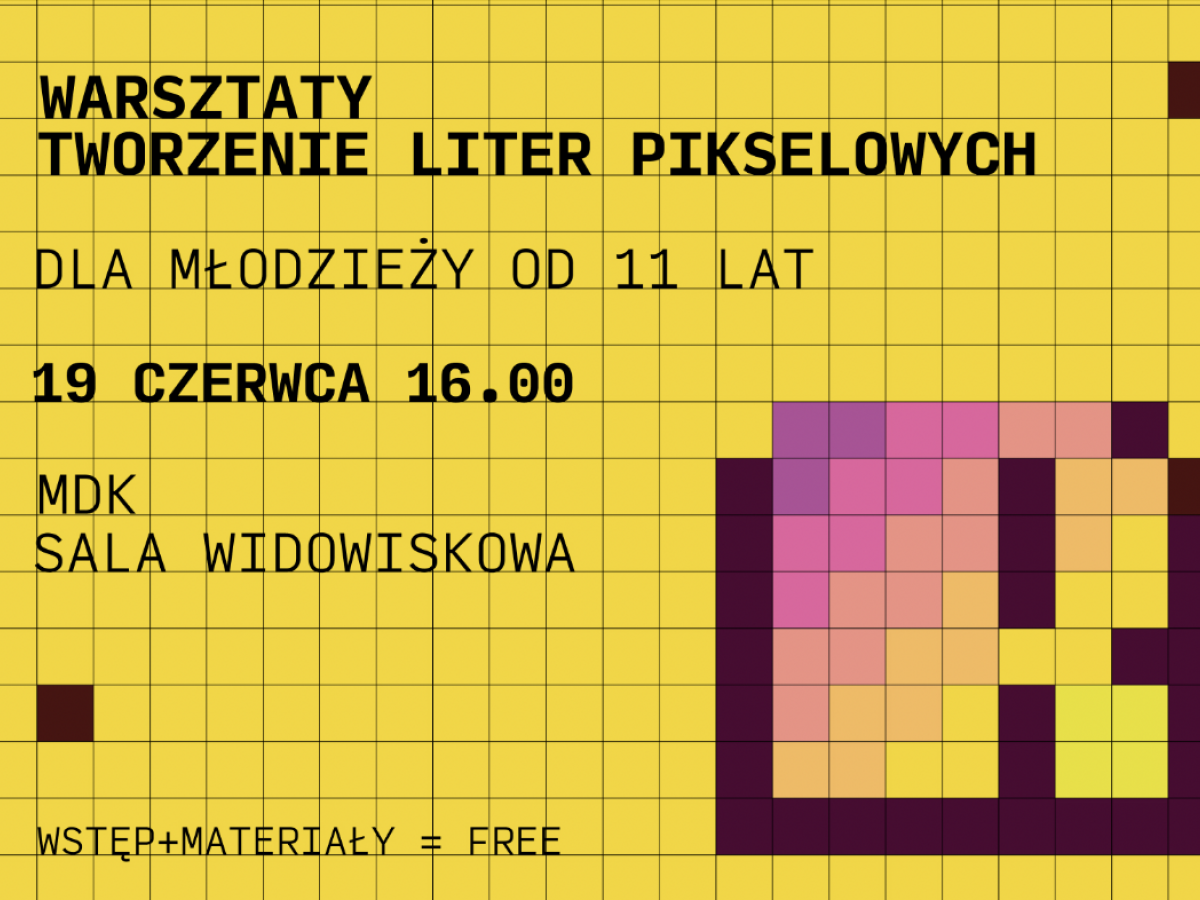 Time for a special typo workshop!
During the art class we'll focus on creating modular, pixel font designs inspired by folklore, embroidery and mosaics. We'll use different alphabets, colors and shapes to look for symbols of interculturality and openness. The outcome of the workshop will be the base for a unique sign, which will be placed in the public space of Grabówek. You'll be the co-authors of the project!
The workshop is dedicated for youth 11+ years old. The class is free and no signing up is required. Just pop in and start creating.
The project is financed by Unicef.