Aktualności
Gregor Gonsior
08.11.2023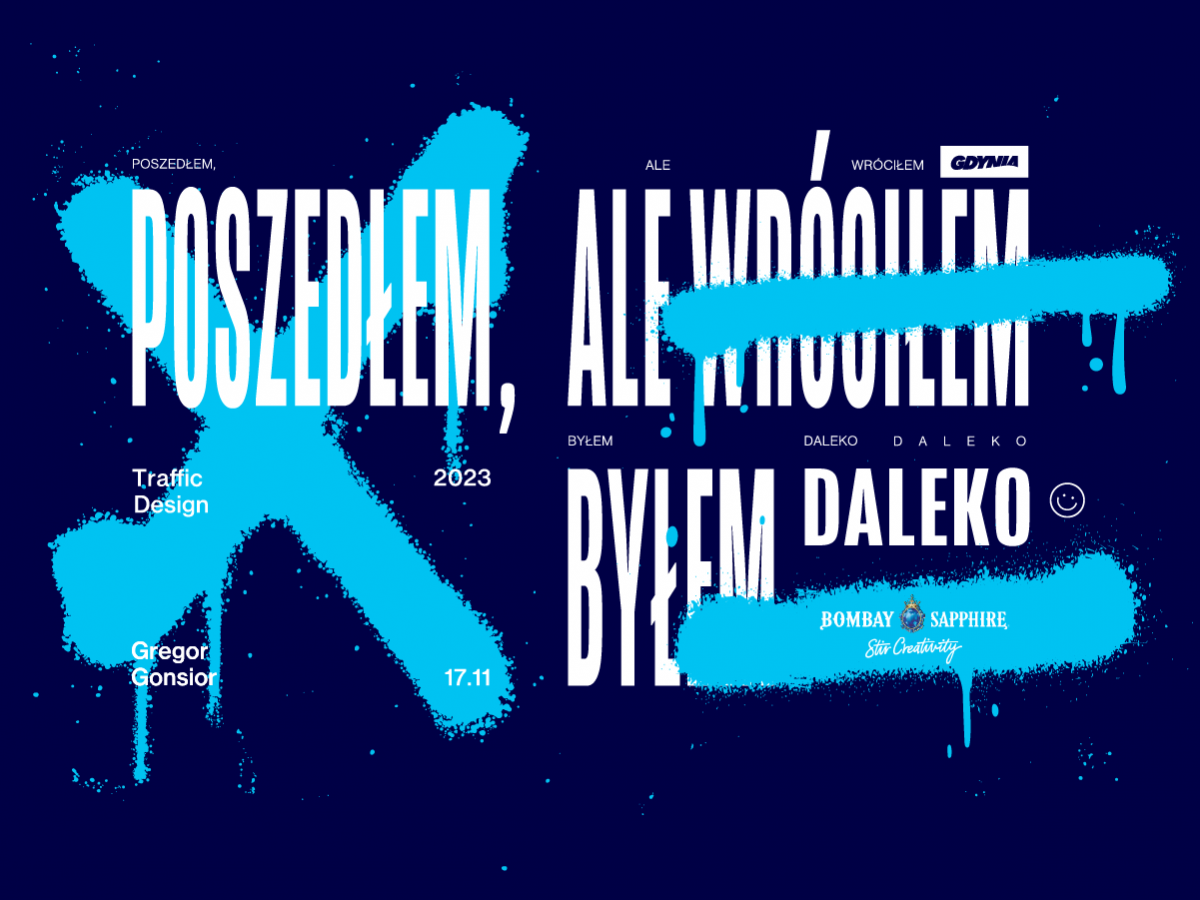 I went away,
but I came back,
I was far away…
Truth to be told, I was low.
I remembered why I set out and where I got lost. I'm moving on.
Visit Traffic Design HQ on Friday the 17th of November at 6 pm to see this year's last private view.
Gregor Gonsior created a series of sculptures and installations, and filled the gallery space with big-scale typography to voice his concerns about excess consumerism and the need to cut down our consumption.
In his artistic practice, Gregor Gonsior draws on themes present in art during the 20th century, using waste as material and medium. The artist employs the so-called trash art movement to raise a debate about the state of the Earth.
The everyday objects selected for the installations change their purpose and meaning. By being put in a gallery, they get assigned the status of an art object, while their former functionalities are still visible, creating a clash between the utilitarian and artistic realities.
Event partnership: Bombay Sapphire and the City of Gdynia