Aktualności
Biennale 2022
05.08.2022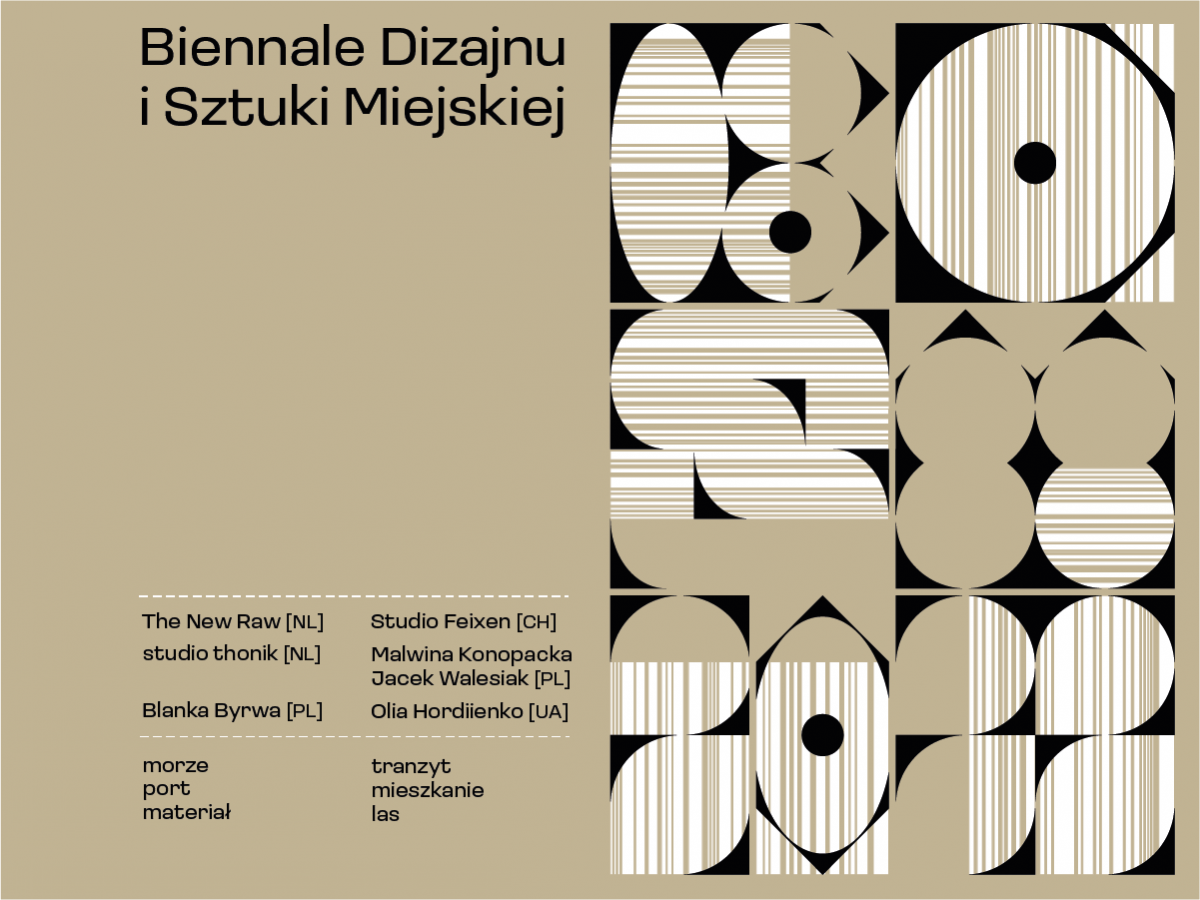 This year we are taking you to new parts of the city. We cross the administrative boundaries of districts to outline the cultural area related to the industry, transit, residential zone and forest.
Biennale 2022 is six artistic interventions in the industrial part of Śródmieście and in Grabówek, also meetings with creators, discussions, and film screenings. See you in September.
⍁
At the junction and on the outskirts of the districts: Śródmieście and Grabówek, six of this year's implementations define six thematic areas:
Harbor
Technical space with industrial buildings. You don't really come here to spend free time, but the harbor panorama is visible from many places in the city – also from the residential Grabówek.
Material
Recycled objects are not, as in the past, second-class products. They provide new opportunities and have a new aesthetic value. Will they ever replace traditional sculptural materials?
Transit
The aesthetics of guides, ropes of trucks, and the colors of road signs shape the urban landscape around the port.
Sea
Within the shipyard and port area, it is tailored to human needs, but on its natural shores you can find materials that will become an alternative to plastics.
Apartment
Shelter, rest, consumption. Can we experience the art created from garbage when we get rid of garbage from our home?
Forest
It surrounds the residential part of the district. It is from its depths to the areas occupied by man that wild animals come in search of easy food.