Works
An underwater landscape unveiled on a school's facade
01.09.2023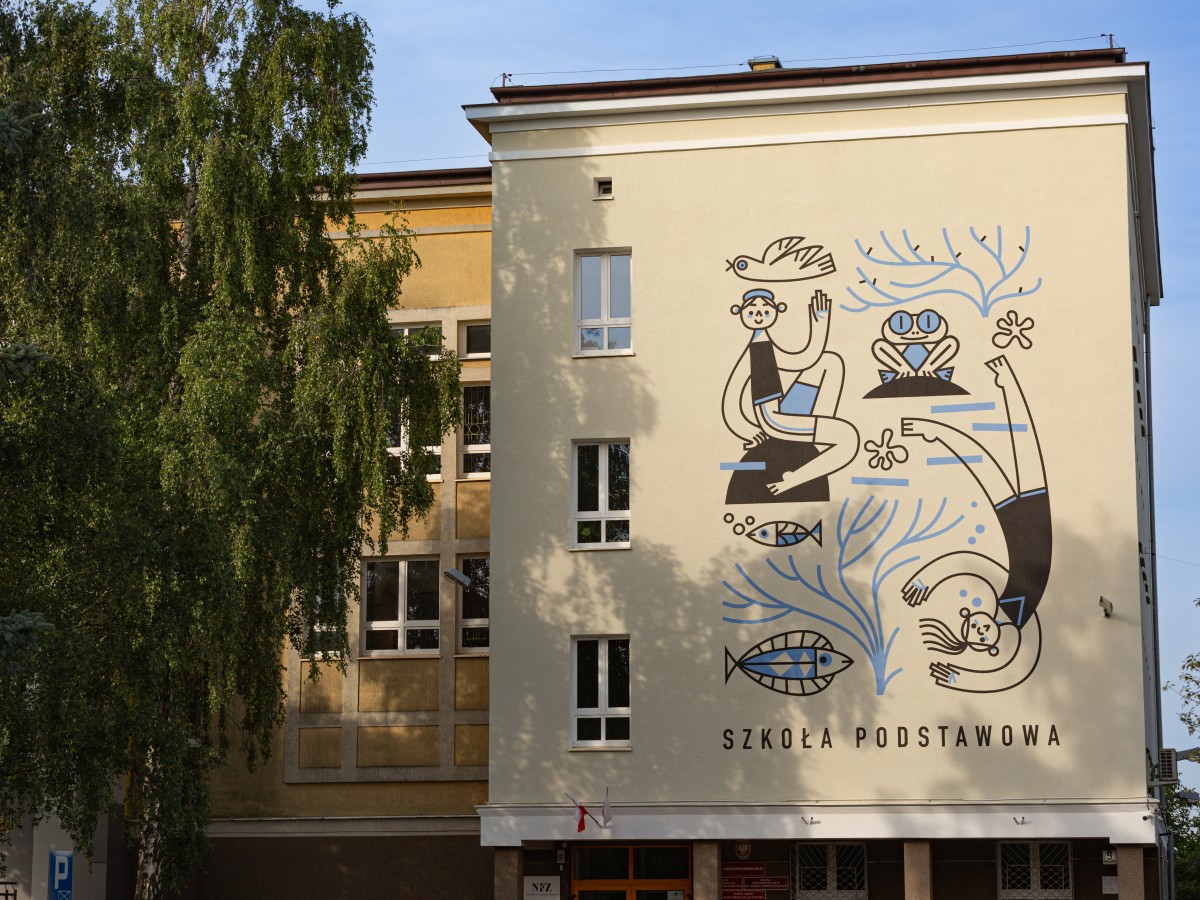 The most recent creation by Traffic Design, the mural by the Polish illustrator Gosia Herba can be viewed on the wall of School Complex No. 6. The design was shaped by discussions with the school community and workshops with the students.
"The mural depicts children playing by the water. One of them is sunbathing on a rock, the other is diving. It is a symbolic bridge between silence (water) and sound (air). The drawings of the school's students were a vast source of inspiration" – said Gosia Herba, the author of the project.
The mural was executed by artists associated with Traffic Design, and was financed with funds from the City of Gdynia and Cavatina Group.