Aktualności
Michalina Musielak's exhibition
24.08.2021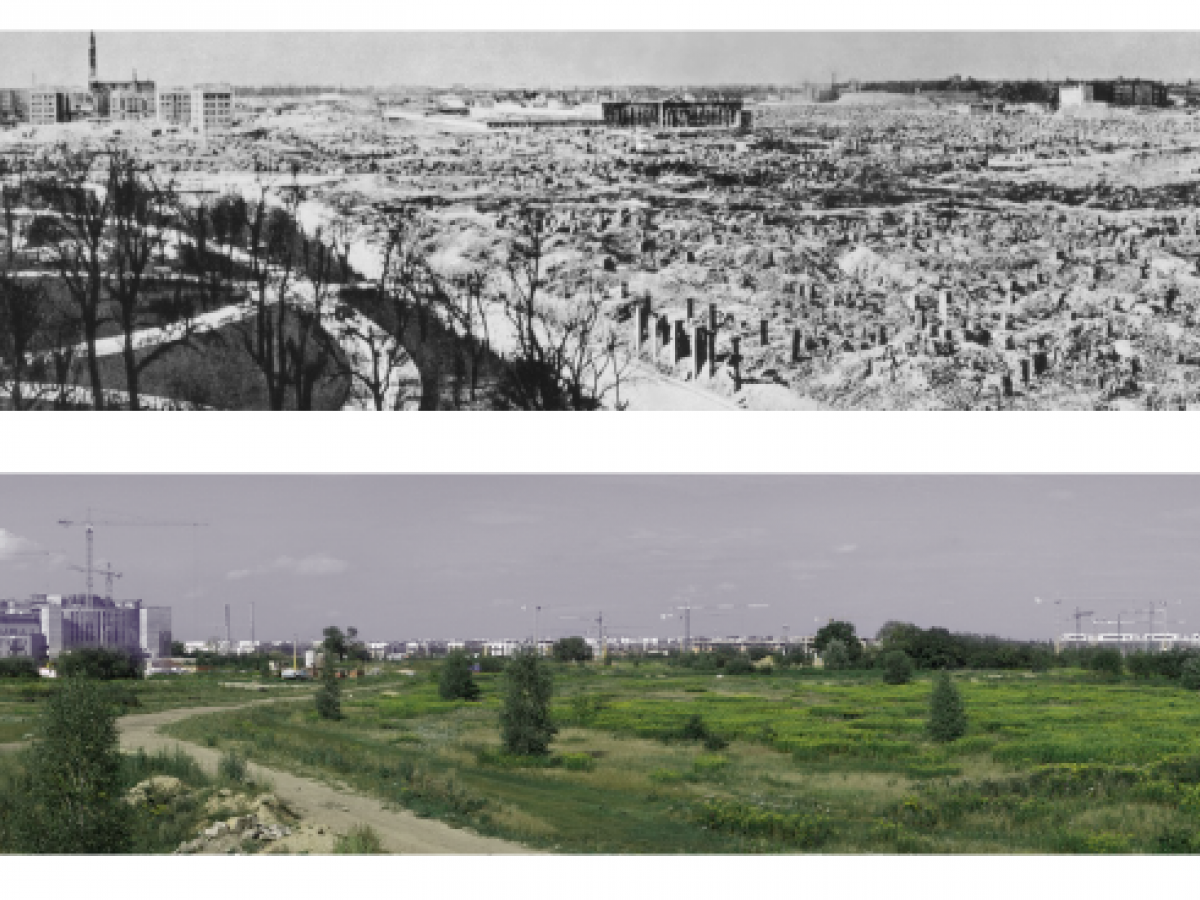 Muranów and Miasteczko Wilanów are two housing estates in Warsaw that became the axis of the artistic project by Michalina Musielak. The first one was built after World War II on the ruins of the Jewish ghetto; the other was built following the political transformation on the private land in the Wilanów district, located in the periphery of Warsaw. Both structures were designed as symbolic spaces. The creators of the Muranów estate had to take into account the fact that this territory was marked by memories, material traces of war, and the memory of Polish Jews. The crucial element in Wilanów was one of the largest Catholic centers – the votive church the construction of which was first planned over 200 years ago. Although they were erected nearly half a century apart, in very different political and economic situations, they both constitute a realization of the contemporary dream about the ideal housing estate.
As part of the exhibition, Michalina Musielak presents archival photographs from different stages of the construction work in Muranów and Miasteczko Wilanów. The artist examines how much of the original concept has been preserved, and how both estates have changed due to the activities and engagement of their residents.
The exhibition was displayed during the Architecture Weekend in Gdynia as a part of the Exercising Modernity Program realized by the Pilecki-Institut Berlin.