Aktualności
Grocery store "Aldek"
09.03.2022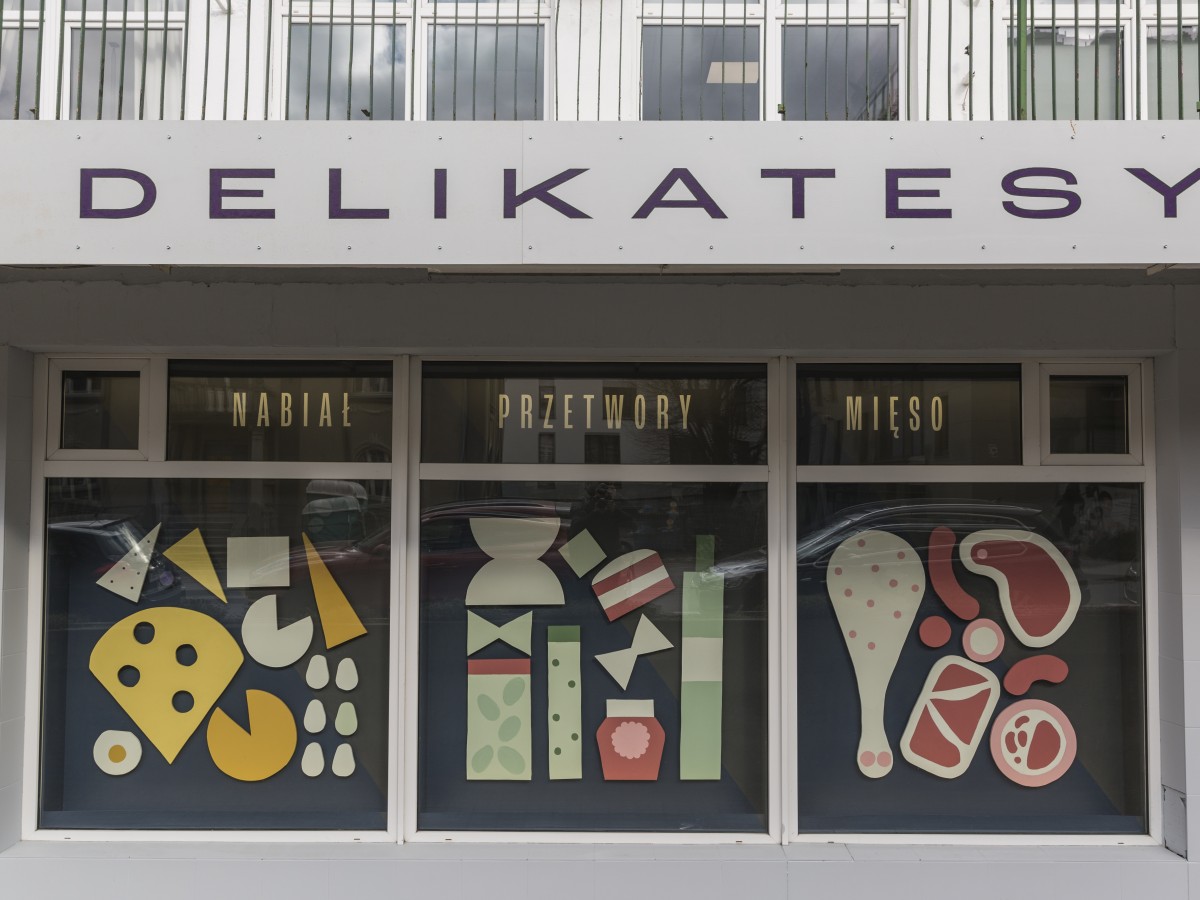 Our most recent re:design project features an iconic, local grocery store "Aldek" based in Gdynia's city centre.
The grocery store is situated in a modernist building, which has been on our "to do" list for quite some time. Moreover, it had been pointed to us by our Gdynian followers on social media, as a spot in need of some love and care.
The project consists of a series of wooden window installations depicting grocery-inspired themes, such as: fruit, sweets, vegetables, dairy and meat. These replaced old window vinyls, and the facade was cleared of excessive advertisement, while a new sign - hand-painted on a bent steel-sheet - was put in place of the old, plastic one. The design's colours reference the store's previous branding.
The project was created and executed as a part of a long-term partnership with the City of Gdynia, in an effort to propagate best design practices in public spaces.