Aktualności
Auto service
09.05.2022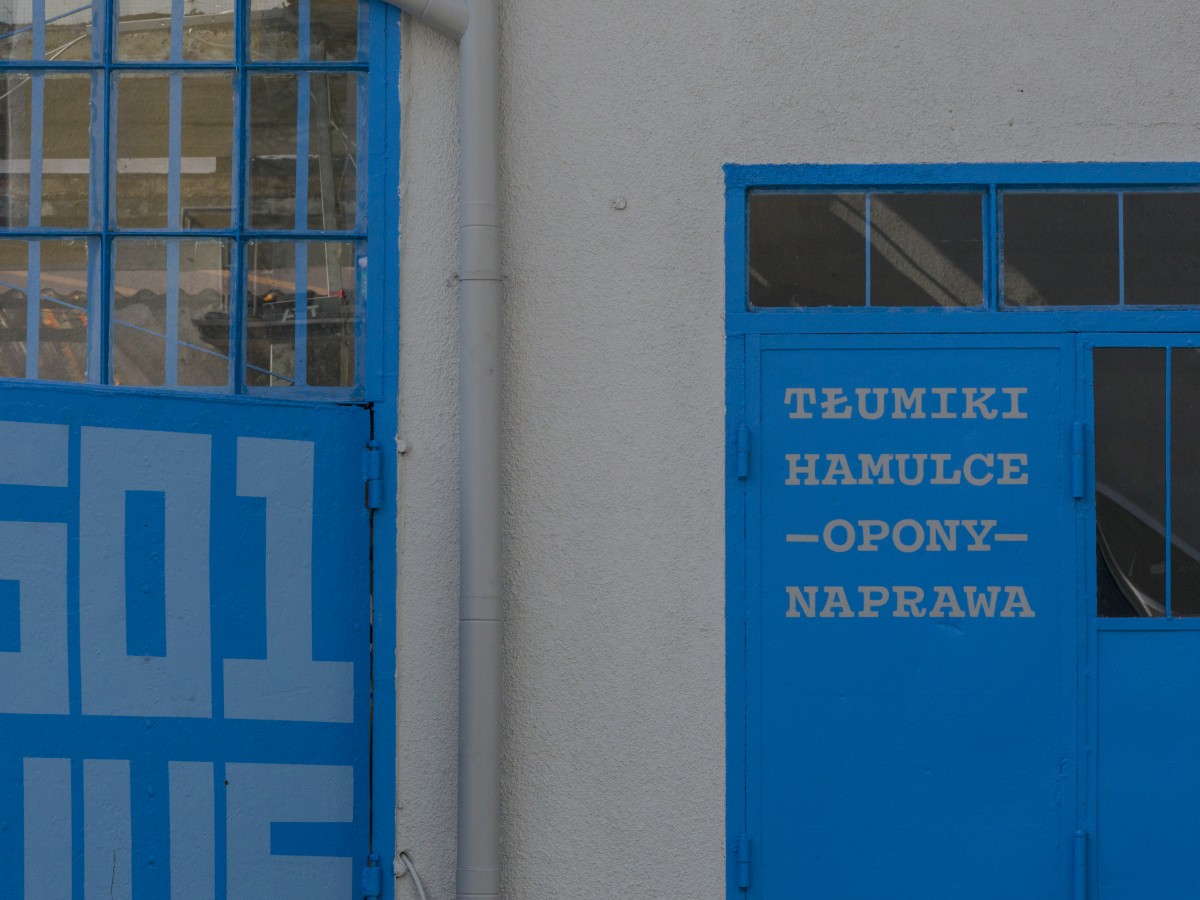 We have taken on another design challenge, this time focusing on a less recognised type of craft – auto service. The business, located in Gdynia's Grabówek district, has been around since 1968.
The idea was to make the most out of the humble form of the building, and to create a background against which Eugenia Tynna's signage design could shine.
The Traffic Design team refreshed the entire front of the workshop, taking down the old ads and signs, repainting the facade, as well as doors and fencing. The new visual identity based on custom lettering took the place of the scruffy vinyl banners. The suspended sign, hand-painted in our workshop and put into a tire salvaged from an iconic Żuk van, is the cherry on top.
The project and its implementation was executed with support of the City of Gdynia.